SKATEBOARDING
I HAVE BEEN SKATEBOARDING FOR ABOUT A YEAR NOW SO I GUESS I AM WHAT YOU WOULD CALL A BEGINNER. I RIDE A TRUE DECK, THUNDER TRUCKS, AND SPITFIRE WHEELS. EVEN THOUGH I HAVE BEEN SKATEBOARDING FOR ONLY A SHORT TIME I REALLY ENJOY IT. SKATERS ARE SOME OF THE NICEST PEOPLE AND WE AREN'T ALL BAD LIKE EVERYBODY THINKS!
HERE IS A FEW PICS OF ME AND MY FRIENDS SKATING:
ME OLLYING ON MY OLD REAL DECK, THIS IS AN OLDER PHOTO(I CAN OLLIE A LOT HIGHER NOW!)
HERE'S A PIC OF MY FRIEND OLLYING OFF A LAUNCH, HUGE!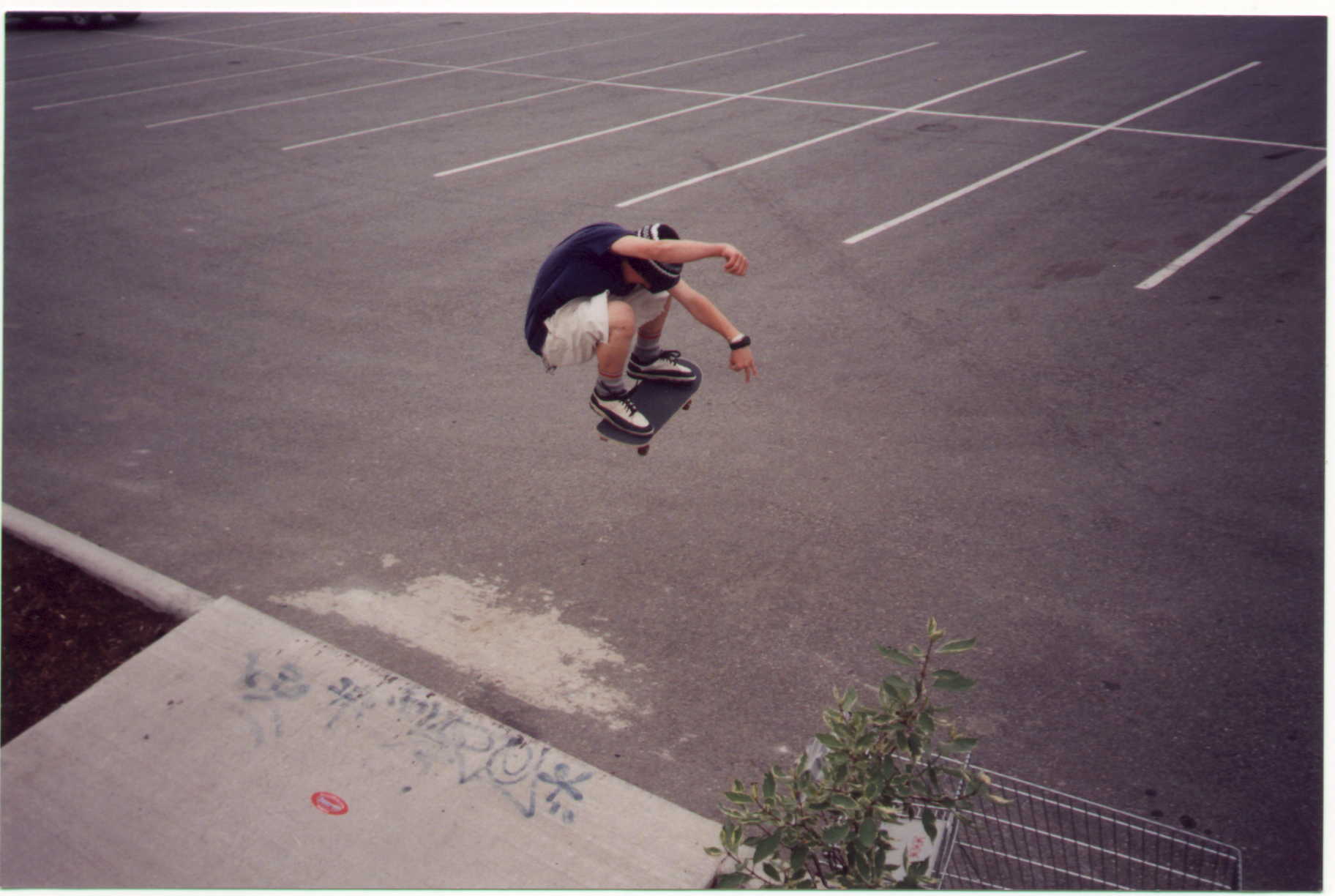 EMAIL ME
BACK TO MY HOMEPAGE